(Brandon Quester/inewsource)
Ely Ortiz searches for dead and dying migrants in desert along U.S.-Mexico border
By Jean Guerrero | KPBS
November 13, 2017
About 'America's Wall'
KPBS and inewsource partnered for this in-depth reporting project we're calling "America's Wall." We were motivated by President Donald Trump's call to spend billions of dollars to build a longer, more fortified wall along the U.S.-Mexico border.
We wanted to know what that new and improved wall might mean for the people on both sides of the border, and we looked to facts from the past to tell the story.
Using previously undisclosed data from the federal government, we created an interactive map that shows every mile of the current wall along with when it was constructed. We layered that information with illegal immigration patterns and enforcement over the decades.
To read more about this collaboration, click here.
Cactus shadows slid across Ely Ortiz's face as he searched for signs of dead or ailing migrants in a remote spot of the Arizona desert.
The nocturnal white flowers on the organ pipe cactuses had curled up hours ago, to hide from the glaring desert sun. Temperatures were nearing 100 degrees on this August day.
"Drink water. Keep drinking. Don't wait until you're thirsty," Ortiz said into his two-way portable radio. "Drink. Drink boys."
The 45-year-old Fallbrook farmworker was flanked by about 20 volunteers from his nonprofit, Aguilas del Desierto, or Eagles of the Desert. They had traveled more than 300 miles overnight from San Diego to the Organ Pipe Cactus National Monument in Arizona, where they had set up camp.
They were searching in an area a few miles north of the U.S.-Mexico border after receiving multiple calls from families who said their relatives had gone missing there after illegally crossing into the United States.
Ortiz, a Mexican immigrant living legally in the U.S. with permanent residency status, created his group after finding the body of his brother, Rigoberto, in this same desert area. Rigoberto and a cousin died in 2009 when they made their illegal journey into the United States.
Ortiz said he searched for them for five months before he found them reduced to skeletons in their clothes.
After that, he said, "I lost all illusions, all ambition for having things. I stopped having desires to be somebody. I wanted to dedicate my life to helping people who suffer this."
In this part of Arizona, there is no wall or fence to stop cross-border migrants, only a barrier made by Mother Nature. The extreme temperatures — hot in the summer, near-freezing in the winter — are what stop people from coming through, killing scores each year, based on Border Patrol figures.
While searching for missing migrants in the Arizona desert on Aug. 26, 2017, volunteers from Aguilas Del Desierto collect discarded items including this Bible, shoes and carpet-like shoe covers that hide footprints. (Brandon Quester/inewsource)
The nearby Pima County Medical Examiner's Office in Tucson says it is holding the bodies of more than 100 unidentified migrants. Since 1998, the office has received the bodies of more than 2,600 migrants, according to Border Patrol.
The deaths in the deserts increased after the U.S. began building in the 1990s what is now a 653-mile patchwork of fencing along the southwestern border from California through Texas.
Ortiz blames U.S. border fence construction for his brother's death and thousands of others like it during the construction.
"It was a strategy. They closed off the path and forced (migrants) into more dangerous areas," Ortiz said. "The United States, with its policies, how many deaths has it caused?"
Ortiz came to Southern California from the mountains of Oaxaca, one of Mexico's poorest states. He obtained permanent residency in 1990, when low-income Mexicans could immigrate legally to the U.S. with greater ease than today. Now, he lives in Fallbrook with his wife and four U.S.-citizen daughters. The oldest is on track to become a lawyer. The second-oldest is pursuing a master's degree in social sciences.
President Donald Trump's early campaign promises to build an impenetrable wall have now transformed into plans to strengthen and possibly lengthen existing barriers. Ortiz said he believes this will once more push those entering the country illegally into increasingly remote and dangerous areas, causing more deaths.
"The wall is a method of discrimination. It's a way of saying, you're inferior to me and here I am marking my territory. That's how I see it," he said.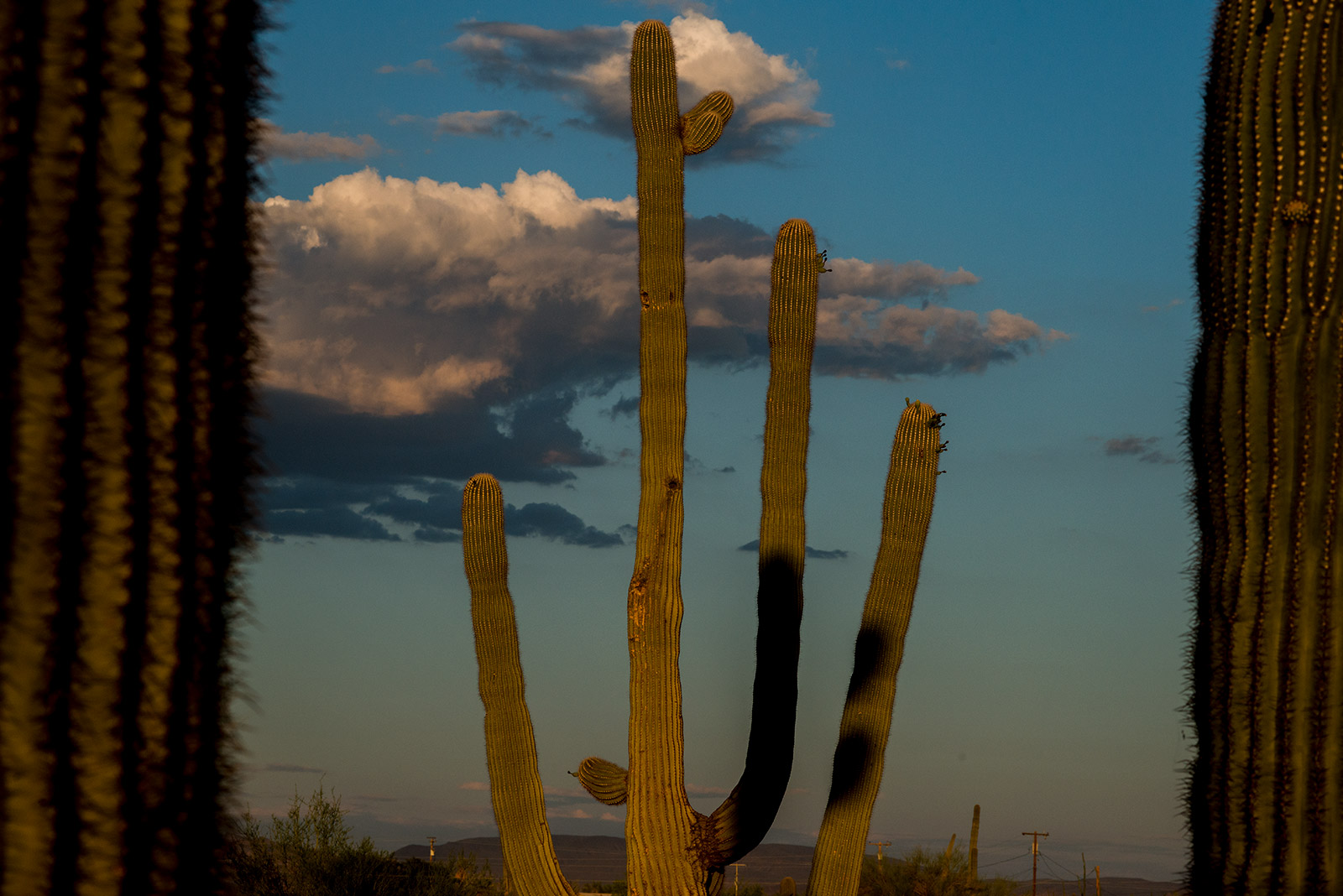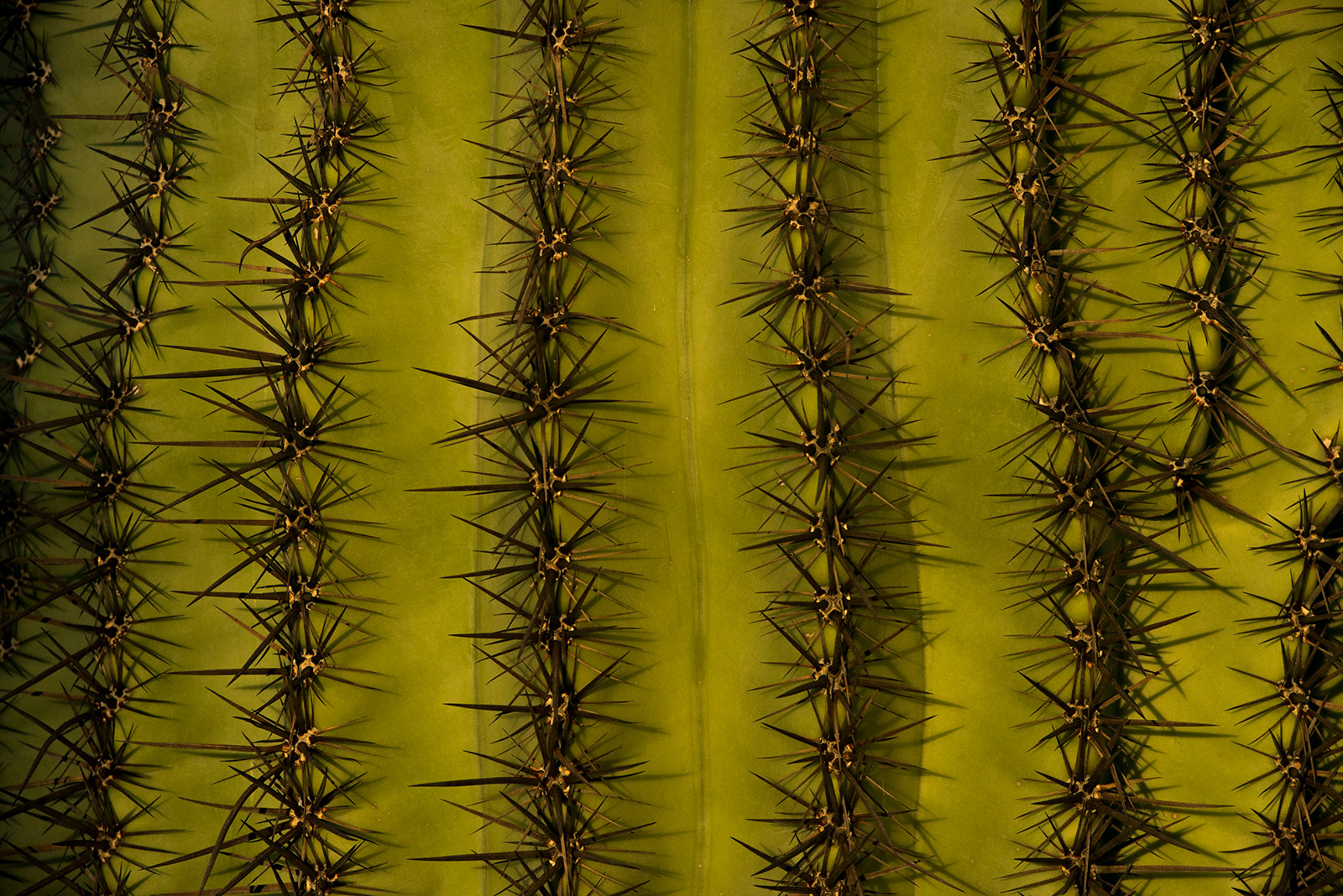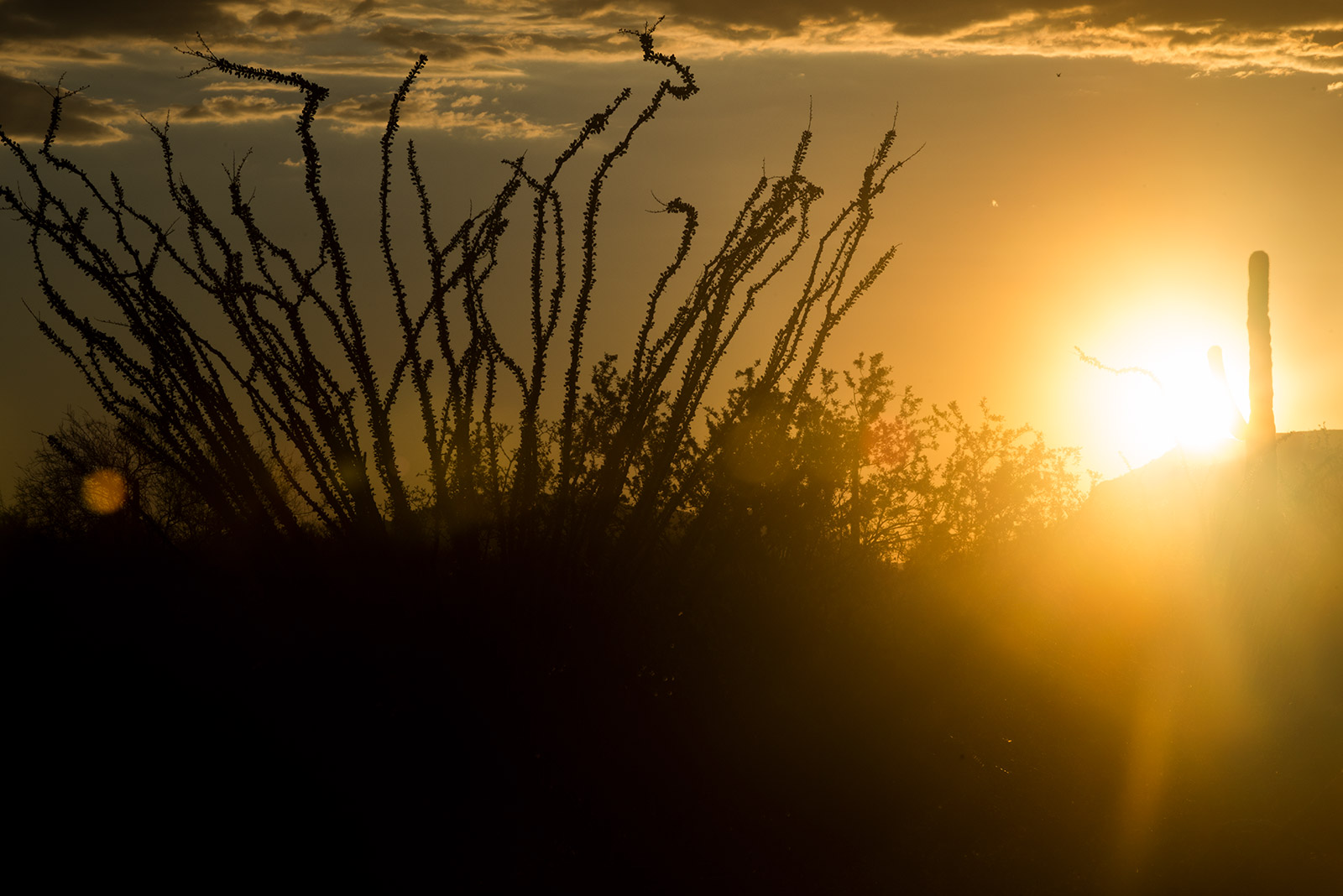 (Brandon Quester/inewsource)
In the desert, searching for migrants under the scorching heat, Ortiz was aware as he walked that the wall was somewhere beyond the horizon.
The path was littered with discarded sweaters, abandoned black gallon jugs and dusty Bibles, often carried by those making the journey north.
The volunteers stopped. A hot desert breeze carried a smell they have learned to identify as decomposing human flesh. Ortiz's eyes widened with alarm. Sweat dripped from his face. He looked left and right. Despite his frequent encounters with death, his senses never dull to it.
"I have fear and respect for the desert. … It can devour you in just a few hours," he said.
They walked in the direction of a mountain shaped like a molar tooth, Montaña de la Muela. The smell was coming from that direction. Corpses accumulate around mountains and other landmarks with distinct features because they are used for navigation.
Ortiz and his volunteers must also contend with the extreme heat, which can cause anything from delirium to death from dehydration. They face a constant threat of armed smugglers, snakes and scorpions.
It is common for people familiar with this landscape to see the desert as a living entity, such as a demon or a devil. While searching, Ortiz has visions of the desert as a lion, stalking him, stalking his prey.
"You see the small cacti or the visnagas with their little red flowers, so pretty, and I wonder… how can such a dry, ugly place yield such gorgeous flowers?"
Often, nature leads Ortiz straight to the missing. Vultures hover above groups as they die. The wind carries the smell of the dead, leading them to stains of grease left as bodies melt on the desert floor. If coyotes have torn apart a body, Ortiz can find their skeletal remains scattered nearby the odorous stain.
This time, the wind led the Aguilas to the stain. But there were no bones anywhere nearby. Ortiz hypothesized that the Medical Examiner's Office, alerted by Border Patrol, must have picked up the body. However, he said, they left behind crucial clues about the person's identity.
Near the stain, Ortiz discovered an ID from El Salvador, belonging to someone named Jose Francisco Vividor Amaya. Beside it, was a stack of letters. Ortiz picked them up and flipped through them. Among the stack was an empty Immigration and Customs Enforcement request form, a picture of a pretty young woman with dark eyeshadow and red-dyed hair, and several letters. Ortiz read part of one aloud: "I love you so much Francisco…"
Ortiz folded up the letters and shook his head.
"There shouldn't be a border wall. We're all human," he said.
Read more about individuals impacted by the U.S.-Mexico border: